Login
Current User Info
·
Lurkers Lurking: 5
·
Rebels Active: 0
·
Total Rebels: 1,158
·
Newest Rebel:
Project TAS
Login Help
If you are having problems logging in, please bear in mind that if you originally registered at the site before
8th January 2014
and you haven't re-registered since that date your old login details
will no longer work
. If this is the case, please re-register, preferably with your former username. If you are having trouble with the registration process itself, try looking
HERE
and
HERE
for help and advice. If you need further assistance, please do
CONTACT
us.
Current Poll
Who is your Favourite Guest Rebel?
Avalon - (Project Avalon)
23% [37 Votes]
Selma - (Horizon)
4% [6 Votes]
Tyce - (Bounty)
14% [22 Votes]
Norm One - (Redemption)
1% [2 Votes]
Bek - (Shadow)
7% [11 Votes]
Kasabi - (Pressure Point)
14% [23 Votes]
Hal Mellanby - (Aftermath)
18% [28 Votes]
Hunda - (Traitor)
4% [7 Votes]
Deva - (Blake)
9% [15 Votes]
Other
5% [8 Votes]
Forum Activity
Newest Articles
B7 Images
+ Privacy Policy+
In line with the new General Data Protection Regulation (GDPR) that came into effect on 25th May 2018, we have updated our Privacy Policy. Click
HERE
for details.
Sharing Image files with others on the Horizon Forum.
Create yourself an account on Photobucket. The site gives clear instructions on how to do this and upload photos etc. Alternative options include Flickr and Imageshack. But assuming you choose to use Photobucket, you can create an account in just two steps: Go to
photobucket.com
and on the top you find a sign up button:
Fill out your details and preferences.
Fill out your details as appropriate, and do a task to prove that you are sentient! Once this is done, you can get started: upload photos to your area, organise your photographs into 'Albums' within your library and specify whether others can view them or if you want to keep a private backup.
To upload the image to your main area: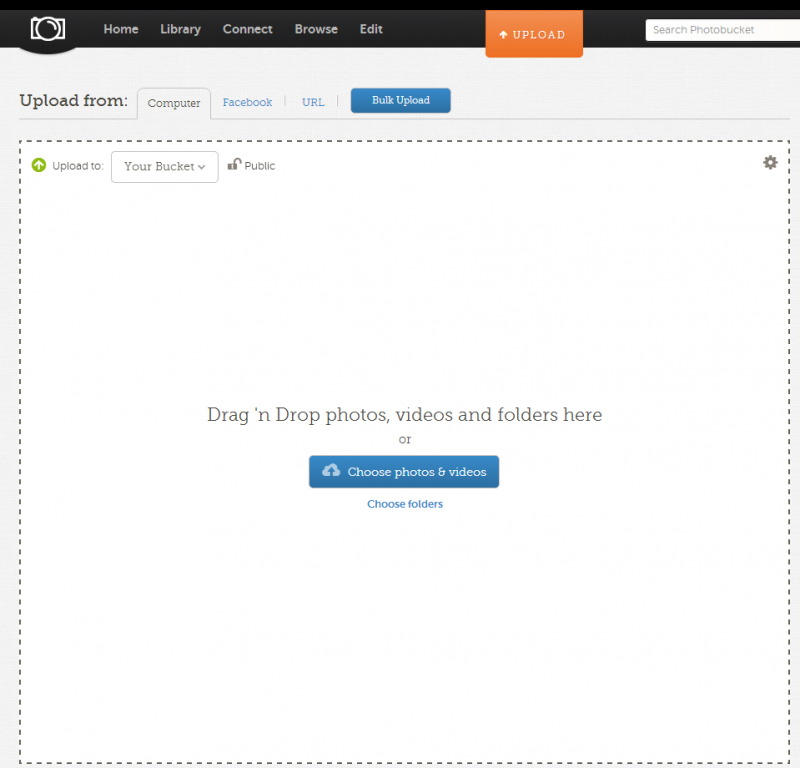 You can either drag your files or folders into the provided box or browse to them via the normal means. Then be patient as the image uploads to your library showing a preview of the result. Clicking on this image will provide previews of the images with different coding options depending upon where you wish to share your image. I have marked in red the coding needed for the Horizon Forum.
Copying and pasting the code into your post or signature will enable the image for others to admire. Please bear in mind Horizon's policy on sharing media, stated elsewhere. Members can always talk to a Site Staff member if unsure before posting.